You can read the Pilot 3 Flyer for more information.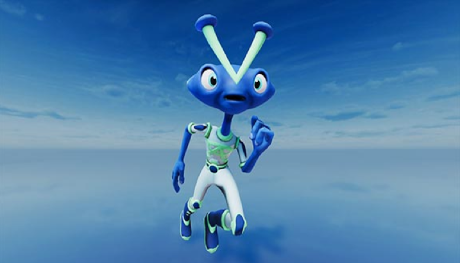 Behavioral lessons with Augmented Reality
The Vrije Universiteit Amsterdam (VU) Teacher Academy (Netherlands) and Consiglio Nazionale delle Ricerche – Istituto per le Tecnologie Didattiche (CNR-ITD), Palermo (Italy) are inviting Dutch and Italian primary schools working with Positive Behaviour Interventions & Support (PBIS) to work with Augmented Reality (AR) in order to practice expected student behaviour. The project offers the opportunity to give a fresh impulse to behavioural lessons, e.g., lessons where behavioural expectations are taught and practiced with students aged 9-12. Also, other European PBIS primary schools are invited to express their interest.
PILOT 3 - Effectiveness study on the application of Augmented Reality in PBIS
In a large European consortium named ARETE (www.areteproject.eu), VU
and CNR-ITD are working on this innovative project with various European partners. The goal is to investigate how AR can contribute to regulating students' own behavior within the PBIS framework.
What is AR? AR allows us to add extra visual information to what we see in reality, with the use of a mobile phone or tablet. By using the camera of the mobile device, you are able to see the environment with some added elements or animations.
Behavioural lessons with an PBIS-AR mobile app
In this pilot we are researching the added value of the use of AR in behavioural lessons: do these lessons effectively stimulate the (pro)socially skilled and positive behaviour of students?
To research this in practice, a lesson package is developed, in which the AR solution plays a part. In the PBIS-AR mobile app, students will see the classroom or school environment with an animation of an alien named Arpro, depicting adequate and inadequate behaviour. Students interact with Arpro and are encouraged to practice the desired behaviour.
Call for participants
The project is looking for participants for this research project in the school year 2022-2023, and invites groups of Dutch and Italian primary schools that are working with(in) the PB(I)S framework and are excited about this project. However, other European schools are also invited to call the project contact persons for evaluating the schools' technology requirements and participating in the pilot project. Teachers of participating schools will teach a set of behavioural lessons to students aged 9-12 across a couple of months. The effectiveness of the behavioural lessons with and without AR will be investigated.
Benefits for participants
A fresh impulse for PB(I)S education
A PB(I)S scan of the school, which offers insight into the current application of PB(I)S principles
An enrichment of the behavioural lessons with innovative technology (AR)
Feedback on the research results of the effectiveness of the behavioural lessons
Facilitation of a professional network for behavioural expectations and lessons
Sustainable use of the lesson package and the AR-app, also after completion of the project
For more information about the project and questions about participation, feel free to contact the following contact persons:
For the participation of Dutch and other interested European schools:
Sui Lin Goei, project manager ARETE-NL
VU Teacher Academy
vu.nl/arete
For the participation of Italian schools:
Giuseppe Chiazzese, project investigator ARETE-IT
Consiglio Nazionale delle Ricerche - Istituto per le Tecnologie Didattiche