Hackathon "EdXR challenge: Design, Create, Code, Analyse"
The ARETE project held the Hackathon workshop "EdXR challenge: Design, Create, Code, Analyse" on 10th-15th February 2023.
The Hackathon has been set up through the Devpost Website at https://arete-edxr-challenge.devpost.com/.
The EdXR team invited the participants to take up the challenge of designing and developing Education eXtended Reality (XR) 'hacks'/ solutions. Using a transdisciplinary approach, the participants were required to ideate and develop a solution around the problem area 'engaging with education experiences, code, and analysis solutions via XR technological solutions'. To maximize creativity, the EdXR Hackathon is an open brief, which calls for 'hacker' teams to consider the problem and then use EdXR team's technology to support your solution. The education-led solution should be novel, backed by insightful, albeit useful, content. The challenge revolves around design, creation, coding, and analysis. The Judges includes Prof Fridolin Wild (The Open University), Prof Eleni Mangina (University College Dublin), Prof Effie Law (Durham University), Prof Silke Grafe (University of Würzburg) and Dr Ioannis Karvelas (University College Dublin).
Prof Eleni Mangain and Prof Fridolin Wild gave an introduction of the workshop on 10th February.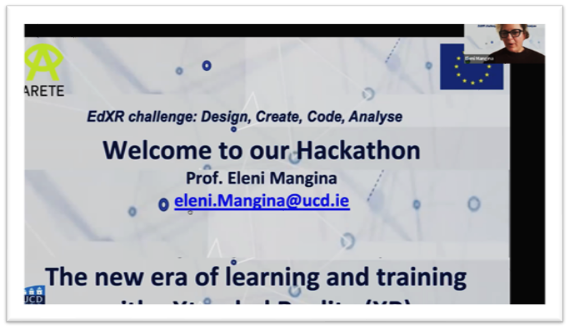 Figure 1: The ARETE project coordinator Prof Eleni Mangina welcome the participants and gave an introduction of the ARETE project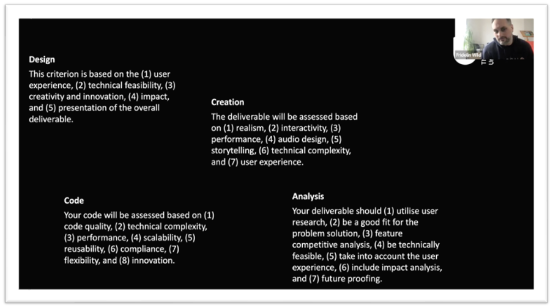 Figure 2: PI Prof Fridolin Wild gave an introduction of the Hackathon Workshop Challenges
The EdXR Hackathon has received considerable interest. There were 76 participants who registered for the Hackathon workshop and five teams submitted their results. The judges have accessed all the submissions and we decided to give 2 awards (Gold (€400 gift voucher) and Silver (€300 gift voucher)) out of the 5 submissions. The results as below:
| | |
| --- | --- |
| Team | Evaluation Results |
| Kara | Gold |
| Meta Lab | Silver |
| Extinct Animal Park | Participation |
| Covid vs Mathematics | Participation |
| Voice Recognition | Participation |
The full details of the EdXR Hackathon workshop have included on the ARETE project deverliable report D7.4 "Showcase workshop & Hackathon".
We hope the participants have found the EdXR Hackathon interesting and beneficial.
Dr Na Li, Dr Ioannis Karvelas and Prof Eleni Mangina
(ARETE Project Coordinator, University College Dublin)