ARETE PILOTS COORDINATORS: FIT TO FLY!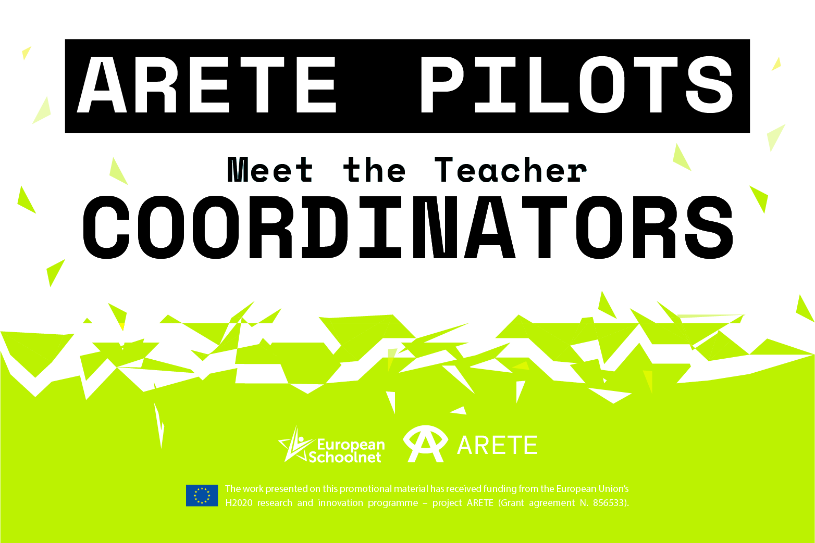 We are pleased to announce that the first selection phase of the ARETE Pilot 1 and Pilot 2 teacher coordinators which occurred in October-November 2020 has been completed!
The selected teacher coordinators in ARETE Pilot 1 are:
Anisa Fejzo (Albania)
Jennifer McGarry (Ireland)
Pilot 1 teacher coordinators will help implement and coordinate other teachers implementing the ARETE WordsWorthLearning app, which aims to make both teaching and learning of the English language more accessible and successful for teachers and students alike.
The selected teacher coordinators in ARETE Pilot 2 are:
Álvaro Yugueros Martín (Spain)
Đerek Bosiljko (Croatia)
Lidia Ristea (Romania)
Maria Alvega (Portugal)
Panagiotis Kanychis (Greece)
Ryszard Markowicz (Poland)
Tanja Olear Gojic (Serbia)
Teresita Gravina (Italy)
Pilot 2 teacher coordinators will instead focus on the innovative and exciting way of learning geometry and geography through visualisation and interaction of CleverBook's AR app. They will also coordinate other teachers from their countries participating in ARETE Pilot 2.
Congratulations to the new pilot coordinators. It is now time for you to receive guidance on how to successfully monitor each pilot implementation. Gear up and prepare to fly with your pilot crew!
Do not get discouraged if you were not selected, as phase 2 of the selection process is still ongoing; the ARETE project is inviting primary school teachers to be directly involved in either Pilot 1 or Pilot 2 and test mentioned AR solutions in classroom settings. In fact, all teachers participating in Pilot 1 and Pilot 2 will receive educational products and access to software free of charge. Be among the first ones to test this immersive educational technology!
Applications are open until 12 February 2021!