Augmented Reality and Virtual Reality in School Education
Student engagement plays a very important role for schools and teachers. It is one of the factors that decide other facets such as understanding of concepts and knowledge retention among students. With the help of Augmented Reality, teachers can get quick attention of learners which further improves student engagement.
Teaching and learning with Augmented Reality is very interactive and helps teachers to be actively involved in the process. Students enjoy watching the augmentation of 2D images to 3D interactive models on digital screens. Teachers, on the other hand benefit by focused immersion of students. They can teach as per their ease as they have the control of the devices by creating a flipped classroom.
It won't be wrong if we call augmented reality the future of education. You don't even need bulky equipment for its deployment. All you need is a mobile or a tablet and the plain 2-dimensional figures will get transformed into lifelike 3-dimensional models. You can explode the model and view every component and when done, join them all again to take a quick test. Whilst it incorporates experiential learning, you remember whatever you've done.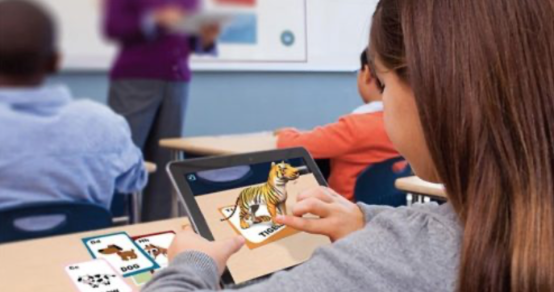 Virtual Reality is yet another ground-breaking technology that can transform the traditional methods of classroom teaching. The technology helps students to understand the toughest of abstract topics through immersive learning. Imagine how interesting it would be to take a tour inside the human brain or to travel in space amidst the beautiful constellations! All this is possible with Virtual Reality.
The technology lets students learn concepts in a distraction-free environment which further improves their concentration levels and helps them in understanding the most difficult topics in a very interesting way. Since students can virtually travel anywhere, they're no longer bounded by the walls of a classroom.
The whole experience is very engaging and it helps learners retain most of the things learned as it incorporates kinaesthetic learning. After all, when you learn by doing, you remember things better.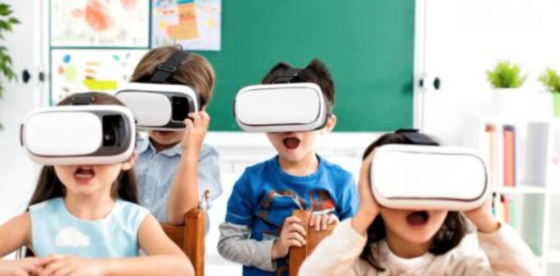 REF: https://elearning.adobe.com/2020/01/augmented-reality-and-virtual-reality-in-school-education/