Augmenting remote learning
COVID-19 pushed the global educational industry into a new digital era!
Schools all around the globe went remote due to the speeding Covid-19 epidemics leaving parents in charge of the remote learning environment for their kids. This had taken the digital transformation in the education space to the new level speeding the integration of immersive EdTech into teaching & learning.
With a little time to prepare for such a dramatic shift in teaching, some educators are still struggling to deliver virtual classes or find digital resources to keep students engaged in distanced learning. It became evident, that driving the innovation in the learning process is important, but influencing that change as it happens, and playing a role in driving innovation in the education process, is the greater opportunity of the moment for both parents and educators.
Can remote learning be fun for kids? What technology can empower students to create an engaging and immersive learning environment?
According to the Augmented Reality at School Practical Guide for Educators, co-authored by global educators, Augmented Reality (AR) is among the top visual 3D technology trends in the educational landscape that can make lessons interactive, engaging and full of surprises. Students can bring school subjects to life and SEE, HEAR, TOUCH THE KNOWLEDGE.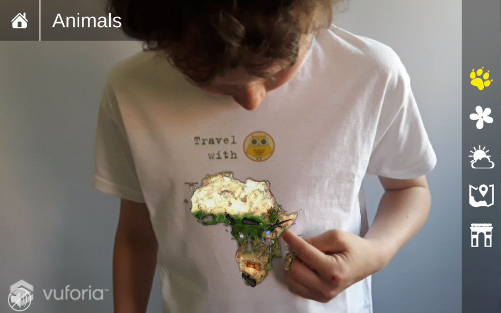 Using AR technology, the students can engage in learning activities more independently using the key modalities: seeing, hearing, and doing. Best teaching and learning practices of integrating AR with a focus on STEM curriculum to K-12 pedagogy has been discussed at the AR in Education Summit 2019. Global educators' community shared their knowledge, experience, best teaching, and learning practices.
One of the no-cost ready-to-use Applications is also available by CleverBooks – Geography App with AR (App download Android and iOs, Free marker to use below). The program allows students to bring Africa to Life. Children can directly interact with the 3D animals, plants, heritage, weather, and political modes improving their spatial visualization.
Bring Africa to life and experience AR in 3 simple steps:
Print this Africa Marker
Download and launch a FREE CleverBooks Geography App
Select Continents and face the camera of your mobile device on the printed marker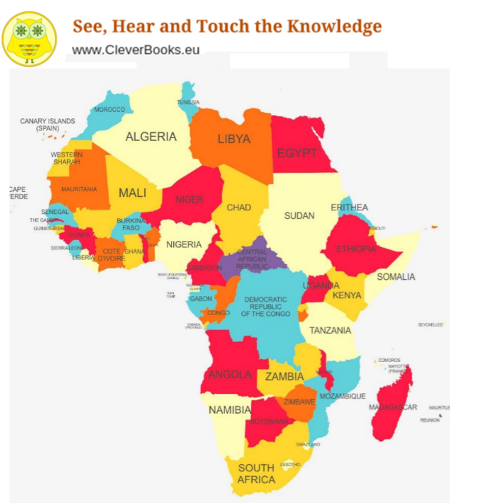 Ready to give the student a chance to be inspired? Let's transform students learning experience and help them achieve higher academic results.