ARETE Pilot Evaluation: University of Würzburg
Important facts about the University of Würzburg
The Julius-Maximilians-University Würzburg was founded more than 600 years ago. At this institution, tradition stands next to modern research and teaching: About 400 professors in ten faculties supervise almost 29,000 students. The University of Würzburg offers more than 200 study programs in fields like humanities and social sciences, the natural and life sciences, including the Joint European Master in Space Science and Technology. So far, 14 Nobel laureates have conducted their research here. The University of Würzburg is one of the leading research universities in Germany, fostering a worldwide network of research collaborations and student exchange programs.
The Department of School Pedagogy @ University of Würzburg
The chair of school pedagogy is an internationally-recognized authority on educational technology and media education and offers a wide range of according research, courses, and activities. A good infrastructure supports this claim: at the Media Education and Educational Technology Lab (MEET), research and teaching are conducted with excellent equipment. Co-operations of the Research Lab and different partners from the IT business sector strengthen the chair of school pedagogy's multi-sided and comprehensive orientation towards highest standards and support its claim for excellent research and teaching practice.
In the ARETE project, the team of the department of School Pedagogy at the University of Würzburg is mainly responsible for the evaluation of the pilots. The research team conducted various national as well as international projects before. In collaboration with ARETE partner European SchoolNET, it was responsible for the evaluation of Initial Teacher Education Labs in five European countries (funded by the EU; http://itelab.eun.org/) and for the evaluation of serious games in the classroom in five European countries in the Triseum project (funded by Triseum; http://fcl.eun.org/de/triseum-validation-pilot) with qualitative and quantitative measures. Other current projects with a distinct focus on the pedagogical use of augmented and virtual reality technologies include e.g. Virtual and Augmented Reality from an interdisciplinary perspective (VARyFAST, funded by the Bavarian Ministry of Education; https://varyfast.de/) and virtual situated learning and teaching with avatars and agents in social cyberspace (ViLeArn; funded by the German Ministry of Education; http://vilearn.info). The projects include different approaches to design-based research and use of mixed methods with different quantitative and qualitative measures.
All in all, the team of the department brings together experience in international collaboration and expertise in educational science and specifically in the evaluation of education processes with educational technology such as augmented and virtual reality technologies.
Meet the Team of the Department of School Pedagogy
Prof. Dr. Silke Grafe has been a Full Professor of Education and Chair of School Pedagogy at the Julius-Maximilians-University of Würzburg since 2011. Her research profile incorporates active research in the area of augmented and virtual reality in school and in initial teacher education, educational technology in K-12 and in teacher education, educational technology and media education in an international and interdisciplinary perspective, influence of learning theories and instructional design on learning with technology. She has successfully led a number of related research projects. Prof. Grafe has a track record of numerous publications in national and international peer reviewed workshops and conferences and international journals.
Jennifer Tiede is a research fellow at the Department of School Pedagogy, where she has been working since 2014 with a focus on research projects. She specializes in research on media-related educational competencies of preservice teachers and teacher educators, in the benefits and challenges of AR and VR in education, and in the evaluation of pedagogical interventions on an international level. Jennifer has been working on a number of national and international research projects before, including the aforementioned evaluation studies of ITELab and Triseum.
Learn more about our team, projects and publications at http://www.schulpaedagogik.uni-wuerzburg.de/en/homepage-webrefresh/.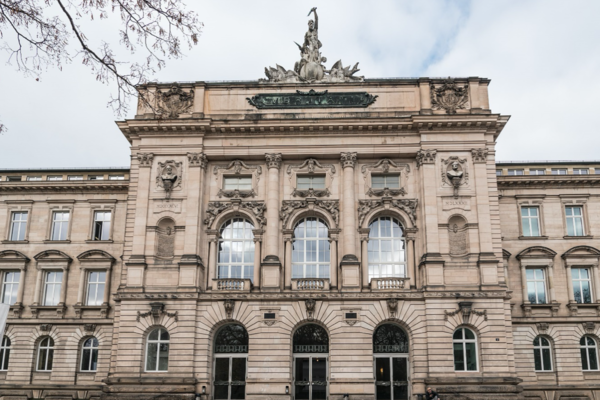 Source: https://commons.wikimedia.org/w/index.php?curid=45019307